! Page designed by Wayne Manser>
---
Manzer Notes

---

The following info was email to me, so I added it here so it may help someone else. I'd like to know where this source is, which book, or books it came from.
James Manzer was born in the Palatine region of Germany and fled to the Netherlands in 1578 with the Walloons, moved his family to England in 1608 and then to Barbados in the Caribbean in 1635.
James had three sons, his eldest was named John Manzer (born 1608 in England).
In 1642, John emigrated to the Dutch colony of New Amsterdam (now New York City) on the HMS Alexander as one of a hundred families to settle there.
John operated a farm in present-day Long Island City and was an agent for the Dutch company names "Philips St. Iris" trading for furs with the Indians.
John Manzer had three sons:
Robert (born 1645) who moved to the Massechusetts Bay Colony;
William (born 1640) moved to Wm Penn's Colony at Philadelphia;
John (born 1635) moved up the Hudson River toward what is now Albany, NY.
John's second son also named John (born 1684 in what is now Kingston, NY) had four children:
Lawrence (born 1710);
Maria Juliana (born 1716) married Eppler;
Elizabeth (born 1722);
John (born 1725).
John Manzer (born 1725) and his wife Elizabeth had sons:
Lawrence (born 1755) and served as a private in the 4th NY Militia in Albany during the Revolutionary War.
John (born 1764).
At this point in history, England had taken over the Dutch Colony and renamed it New York. The Manzers swore allegiance to the British King and remained in New York. They settled the Rensselaerwyck Colony near present day Albany, NY, in the 16th Century and fought on the side of the English in the French & Indian Warrs during the mid-18th Century.
Both Manzer boys moved their families to Gifford Valley in what was then Northampton Township in Tryon County, which was subsequently split into Montgomery & Fulton Counties.
John Manzer (above born 1764) married Martha Conyers and moved his hamily to Schoharie County and then settled in Otsego County, where he died at the age of 100 years in 1864.
They had 10 children together, the oldest of which was (Rev.) Lawrence Manzer (born 1785) who married Mary Price (born 1787) and lived in Fly Creek, Otsego County, NY, until 1831, when he moved his family to Susquehanna County, PA.
---
Web page designed by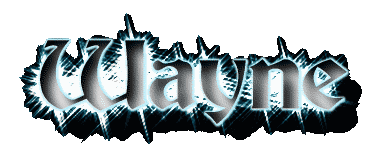 ---